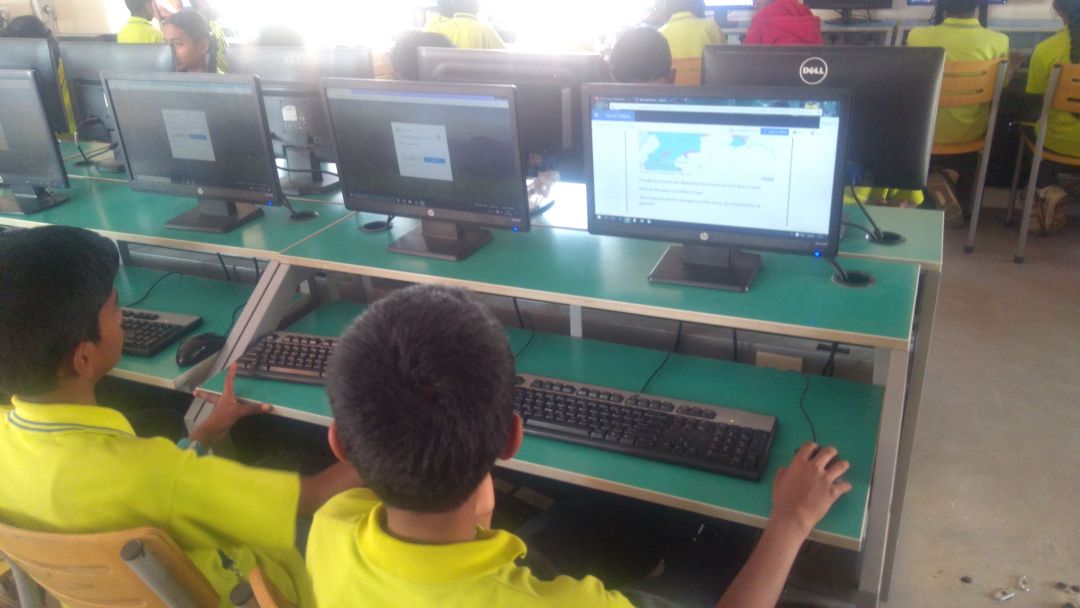 Level: K-12
Usage: 100%
Initiative: Monitoring and measuring learning outcomes
Key Findings…
✓ Enjoyed sharing resources and sending messages via the app. Easy to communicate particularly useful using the announcement and discussion tools.
✓ LP+365 enables student engagement inside and outside of the classroom
✓ LP+365 supports blended learning pedagogical scenarios
✓ LP+365 develops self-paced personalised learning strategies
The Challenge
The Ashok Leyland School in the Hosur region of Tamil Nadu is committed to providing the best possible learning environment for a rapidly changing world. LP+365 is perfectly placed to support Ashok Leyland School's sustainable and scalable model aiming to achieve a 20% improvement in learning levels of students as well as a 20% reduction in dropout rates and increase in attendance and engagement.
The success criteria for this project centred around being able to measure how far LP+365 helps at least three-quarters of the students are able to integrate technology with their lesson, collaborating and sharing their views and ideas across collaboration tools.
Chandrachoodeshwaran M, Microsoft digital learning coordinator at Ashok Leyland School said:


"The students have really enjoyed integrating digital technology into their pedagogical journey. Using the Office 365 toolset integrated into the LP+365 app makes teaching more time efficient."
Result…
For teachers, the advantages of the LP+365 learning and collaboration platform are clear. LP+365 enables the school to reach the government set goals to improve not only student learning outcomes but the collaboration tools contribute towards improving attendance and student engagement.
Chandrachoodeshwaran M explained adding the ability to personalise content has had a positive outcome on focused learning:

"The auto-provisioned Class Notebook is a major advantage of the app over using OneNote, improving class collaboration."
Click here to find out more about LP+365 or Click here to arrange a FREE demo