Wednesday, 03 October 2018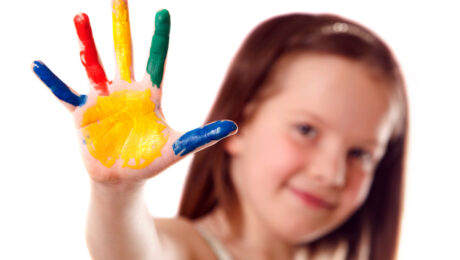 Looking back, we were delighted with our participation numbers, the quantity of resources and of children's work, the sheer scale, our confirmed hunches about the future, and of the way that our decisions about tight protection at all times of our users' privacy, have proved to be absolutely correct.
But looking back there are some useful lessons from the project – which Microsoft confirmed as "a global showcase and an example of how technology can support change in educational practice" (Larry Nelson, Worldwide Managing Director). These aren't a criticism of the past, just a useful set of key learnings from this vast project to inform everyone's future practice:
Building a platform for all the children in a nation is complex. If you do it really well, no one will know just how complex it was! For the Hwb+ system has used 821 GB which includes 42 GB of public facing Web site files (Read More). But technology helps complexity to be managed. That technology will change and it is important to have eyes on the horizon whilst the practical feet on the ground stuff is happening. As an example the work we did to plug in data analytics is important in 2018, but will be enormously more important by 2020.
Secondly, it is easy for policymakers to forget about the children from time to time. Our Welsh users created an enormous amount of work – from blogs and poems to coursework and exam material. This isn't just a vast repository of their good work, it is a valuable historical archive that will be increasingly valuable as time passes. Thought needs to be given to that resource before it gets to be too big to cherish.
Of course, teachers are without a doubt the most hardworking group of professionals on the planet. They are smart, qualified, passionate about their children and often exhausted! Enabling their professional development needs to be about reducing their burden as teachers whilst making their teaching even more effective. That rarely happens from a top-down approach to CPD. We have very much wanted to support CPD using the wisdoms that were emerging from our most passionate users – by teachers for teachers. It is hard for top-down national policy to directly support bottom-up developments. That needs careful and enlightened planning.
Analysing raw server data is difficult. The easy numbers are rarely actually simple. For example users might share computers, might amass work off-line connecting less regularly, might contribute multiple media as well as text, might be the indispensable "heart and soul of the community" but without contributing much formally, and so on. We really believe that good research can reveal far better insights than simple KPIs. That good research needs to be built in and funded, and part of the dialogue with users.
But finally, as we had confirmed by so many tweets and blogs and conversations and enthusiastic children: this was worth doing. With almost 200 countries in the world, the baton is being passed on from Wales. What those countries do next will be even more interesting…