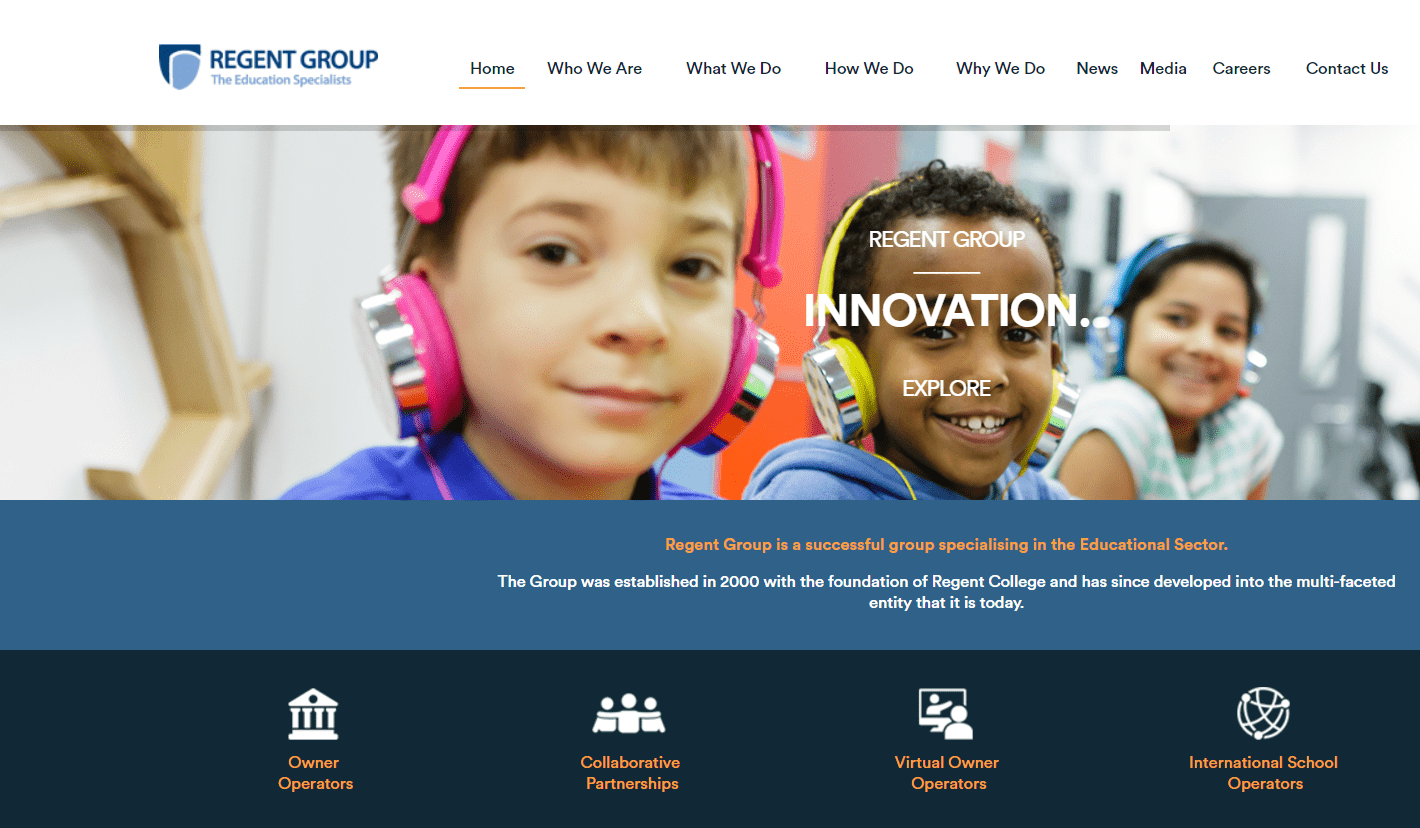 A study earlier this year by Gartner Inc., showed that Office 365 is the favoured cloud based package within the industry.
Regents College were looking at Office 365 for education for some time and were keen to provide their staff and students with market leading software, that would be useful for them in the employment market, (See IDC Study naming Microsoft Office in Top Skills in high growth occupations). They finally committed to rolling Office 365 out to the entire college after viewing the LP+365 App, built to add to and transform Office 365 into a Learning Management System (LMS).
LP+365 is an app created by Learning Possibilities, that offers an engaging user interface, easy navigation and an easy to use assignments tool on top of the Office 365 package.
Selva Pankaj, CEO of the Regents Group said:
"When we were first introduced to the idea of using Office 365 for education, we found that it could add to our communication methods and prepare our students with a software widely used in the 'working-world'. The interface and usability were a question mark for us, but after seeing the LP+365 app, with its engaging dashboard, easy navigation to the toolset and assignments tool we were sure the combined product would transform our teaching and learning methods and fuel our academic achievements at the College."
The college have recently started to use the app with their faculty and students, and look forward to developing usage over the course of this academic year.
"We're currently in the early stages of using the LP+365 app, but we can already see the advantages with its industry leading tools under Office and its creative and collaborative tools under the automatically provisioned class sites, like blogs and surveys.
We've had a lot of positive feedback on the ease of use and engaging dashboards, and we are confident that all staff and students, will be using the app and implementing this ground breaking education technology in their everyday classes very soon."
Click here to find out more about Regents College.
Watch the video to see a trailer of LP+365.