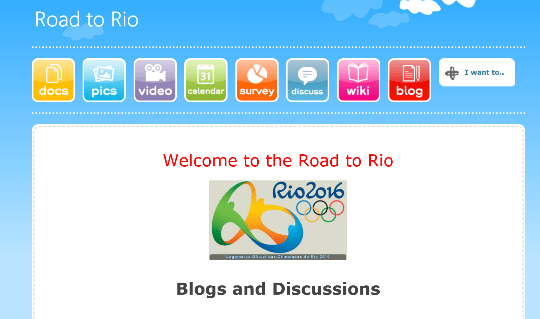 Have you ever stopped to think about how often you collaborate with other people? Take a moment to think about your day. You wake up and may have to collaborate with the rest of your family on who uses the bathroom first.
On your way to school you will probably talk to your friends. Once at school you will collaborate with your teacher, your class mates and friends from other classes. Social media is fast becoming the major means of collaboration. It cannot replace face-to-face contact but it does have its advantages as long as it is used responsibly and appropriately. Hwb+ is a safe on line learning platform where pupils and staff can collaborate, and every school in Wales has access to their own Hwb+ site.
Schools across Wales are beginning to collaborate with each other using Hwb+. Many schools are taking part in joint projects such as 'The Road to Rio' where pupils are collaborating with pupils from other schools by sharing photographs, blogging about information they have discovered about the Olympics and sharing ideas with each other through discussions online.