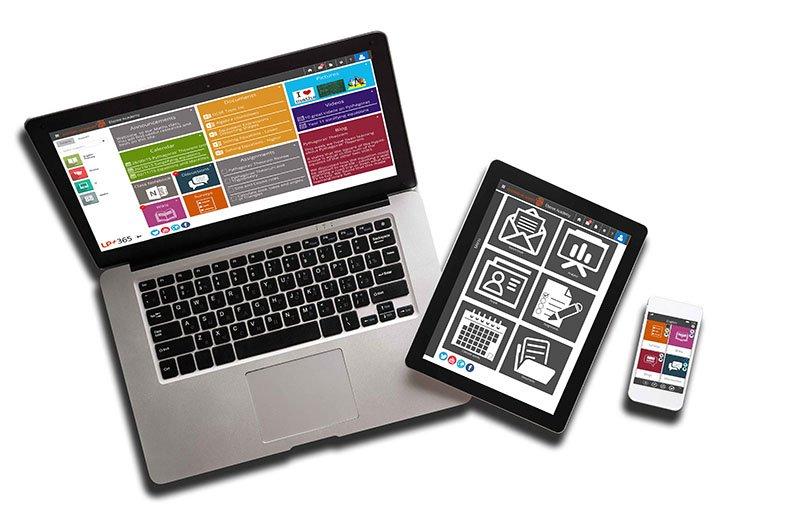 Learning Possibilities, the UK's leading cloud based learning platform provider, today announces the launch of the full LP+365 LMS App at Bett UK 2016, one of the largest education technology shows of the year.
This follows the release of the preview app in December and the signing of a Global Alliance between Learning Possibilities and Microsoft. LP+365 transforms Office 365 to a school LMS by organising it into class and/or subject sites with easy access to numerous collaboration tools including assignments functionality. The 'virtual school' has been built on Microsoft Azure and uses the best of the LP+ and Microsoft Office features, delivering a simple and intuitive learning platform, that can be accessed and used globally within minutes.
Stephen Heppell, education expert and Chairman of Learning Possibilities, noted:
"LP+365 offers schools collaboration opportunities and builds digital skills in learners preparing them for employment and the marketplace in the future."
Dr Mehool Sanghrajka, CEO of Learning Possibilities commented:
"Our Global Alliance with Microsoft will make LP+365 available to schools worldwide and help them realize their investment in Office 365."
Learning Possibilities will be demonstrating LP+365 on stand C300 in the Microsoft Village during the Bett Show, London in January, 2016. Click here to download the App from the Microsoft Office store.