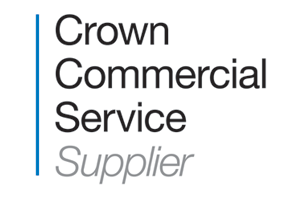 Learning Possibilities, the UK's leading cloud based learning platform provider, today announces that it has been awarded by the Crown Commercial Service, an executive agency of the Cabinet Office (UK), to deliver key components of the G-Cloud6 programme, the latest iteration of the G-Cloud framework.
This now means that Learning Possibilities has standardised Infrastructure as a Service (IaaS) and Software as a Service (SaaS) offerings available on the Digital Marketplace.
The difference between G-Cloud and other frameworks is that organisations pay for services as they use them, rather than being tied to inflexible, long-term contracts. G-Cloud allows the public sector to buy cloud-based digital services off the shelf, avoiding lock-in to expensive contracts with single suppliers, and encouraging cost-effective, innovative solutions.
Mehool Sanghrajka, CEO, Learning Possibilities Ltd commented:
"Being awarded a place on G-Cloud 6 is a reflection of Learning Possibilities' proven track record and on-going work in supporting Public Sector organisations. As a long standing supplier to Government and a leader in delivering Cloud based services, we understand the need for greater cost efficiencies, as well as transparency and agility in the procurement process."
Learning Possibilities was assessed on its products, security and support services through an OJEU tendering process. The G-Cloud Framework Agreement will allow Learning Possibilities to supply a wide range of specialist cloud services across the whole of the UK public sector through the G-Cloud programme. This award places Learning Possibilities on the Digital Marketplace as suppliers to the G-Cloud Framework and provides the vehicle through which Learning Possibilities can play a major role in supporting the UK Government's drive to transform public sector IT and delivery of modern, efficient and effective services to the citizen.
With Learning Possibilities' experience in delivering some of the public sector's most successful and innovative projects aswell as bringing our current economies of scale, the company is well positioned to collaborate and provide resilient Cloud services to help shape the future of services together with the Government.
All of Learning Possibilities' services were made available on the Digital Marketplace on 2 February and are part of the sixth iteration of the G-Cloud framework.