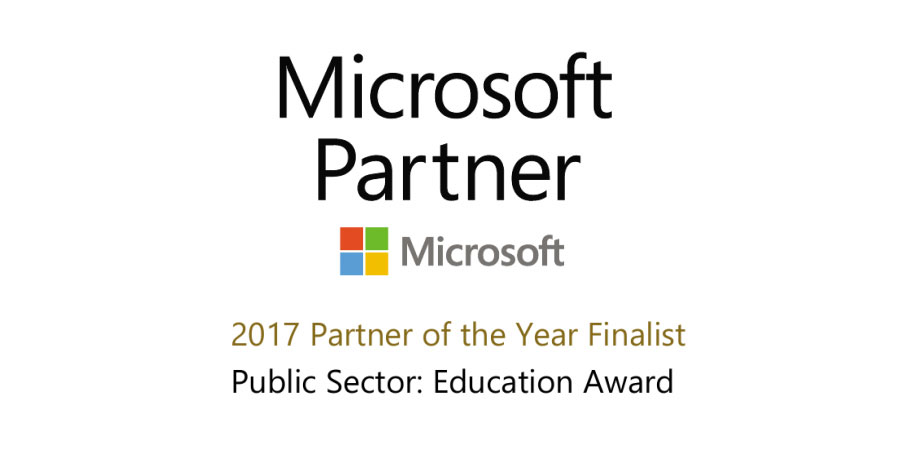 London, United Kingdom — June 1, 2017 — Learning Possibilities, today announced it has been named a finalist in the 2017 Microsoft Public Sector: Education Partner of the Year Award. The company was honoured among a global field of top Microsoft partners for demonstrating excellence in innovation and implementation of customer solutions based on Microsoft technology.
"We are thrilled to be a finalist for the Partner of the Year Award. This is the second time in three years that we have been finalists for this prestigious award."
said Dr Mehool Sanghrajka, CEO of Learning Possibilities.
Learning Possibilities signed a Global Alliance with Microsoft in December 2015 to transform the way schools use Office 365. Since 2012, the company has been delivering, the All Wales National Learning Platform integrated with Office 365. In 2016, the company developed the LP+365 app in partnership with Microsoft. The app runs on the Microsoft Azure cloud, providing an intuitive user interface, personalized dashboard and various collaboration and assignment tools – leveraging the Office 365 cloud solution to aid classroom collaborations and assessments, engaging users to ensure a deeper learning. Additionally, LP+365 enables educators and students to create and share in entirely new ways for more immersive and inclusive learning experiences.
"Learning Possibilities is a social enterprise and at our heart is a passion to allow children to be the best they possibly can. This award recognises our vision and the impact our technology is having in education globally. We look forward to continuing our journey with Microsoft, which began over fifteen years ago and take the learners of tomorrow to even greater heights"
added Dr Mehool Sanghrajka.
Awards were presented in several categories, with winners chosen from a set of more than 2,800 entrants from 115 countries worldwide. Learning Possibilities was recognized for providing outstanding solutions and services in the Public Sector: Education Partner of the Year Award.
"We are honoured to recognize Learning Possibilities of the United Kingdom, as a Microsoft Country Partner of the Year,"
said Ron Huddleston corporate vice president, One Commercial Partner, Microsoft Corp.
"Learning Possibilities is a prime example of the expertise and innovation we see in our Microsoft partner community to deliver transformative solutions."
The Microsoft Partner of the Year Awards recognize Microsoft partners that have developed and delivered exceptional Microsoft-based solutions during the past year.
"Microsoft and their partner products are used globally within education, businesses, and governments. To be able to teach and for our students to learn using market-leading tools that will build skills only to help them in future employment is crucial,"
said Dr Scarth, Principal of The British School in Colombo, a Learning Possibilities customer utilising the LP+365 App.
"LP+365 offers immense functionality and makes us part of a global community that ensures a collaborative, online, and connected element to our already high standards of teaching and learning."
About Learning Possibilities
Learning Possibilities are a Global Alliance and Gold certified Microsoft Partner implementing e-learning solutions with expertise in cloud computing for education and government customers. Our mission at Learning Possibilities is to enhance teaching and learning to help students achieve more.
Learning Possibilities' LP+ platform is built on Microsoft technologies and provided to over 1 million users. The company has been contracted to supply the All Wales National learning platform to over 1700 schools, since 2012.
LP+365 is their most recent platform built to transform learning and now on the global market. It is a Learning Management System, fully utilizing the power of Office 365, giving schools an education focused, effective learning platform. For more information visit www.learningpossibilities.com
For additional information:
Bansri Mehta
bansri.mehta@lpplus.com
+44 (0) 7715 091470
Product or service names mentioned herein may be the trademarks of their respective owners.