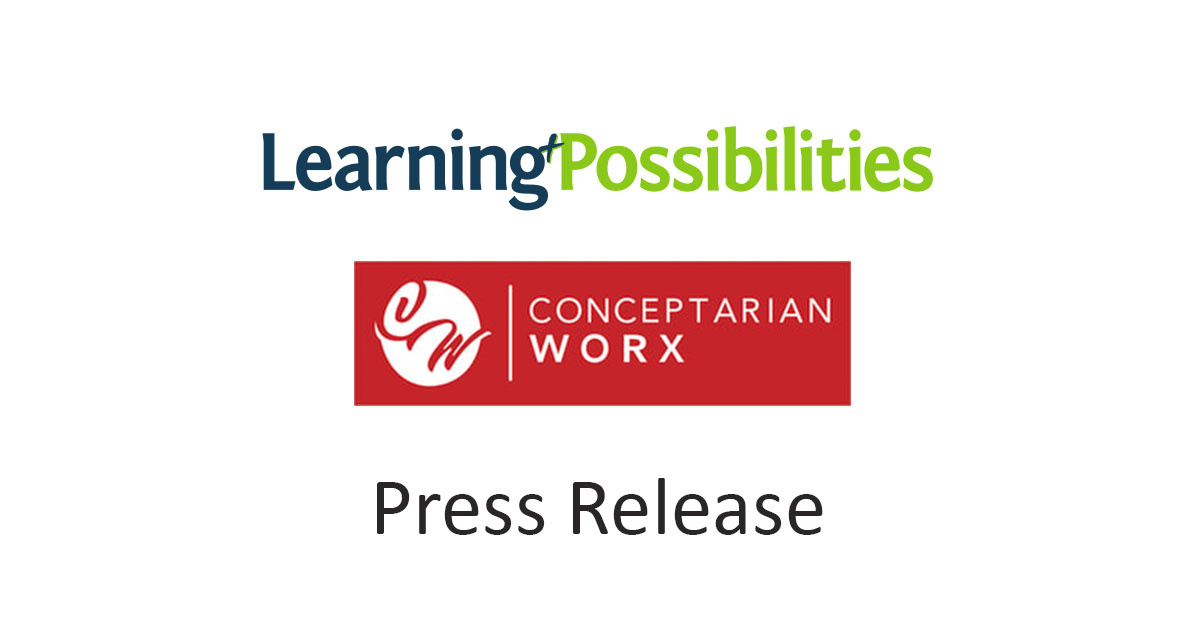 The partnership will offer schools and governments solutions to help drive blended learning during this time of pandemic, enabling educators to support learners in school and at home.
London, 08 December 2020 – Learning Possibilities, the award-winning, global education technology company, and Conceptarian Worx, the Zimbabwe based, education services company, today signed a partnership to jointly deliver LP+ technology and services to the education sector across Southern Africa.
Dr Mehool Sanghrajka, Founder and CEO at Learning Possibilities, said "We are delighted with this partnership to bring our technology to southern Africa. We have been working very hard to ensure that our technology can cater for specific needs of developing countries, including affordability, online and offline access, cloud security and scalability. Our partnership with Conceptarian Worx will deliver our solutions together with a personalized set of local services. We look forward to serving schools in the region together."
Learning Possibilities created and published 'LP+ ADOPT' the UK National Framework for Adoption of Technology Platforms in Schools, as well as delivering the highly successful Hwb+ national platform for Wales.
Jiten Shah, CEO at Conceptarian Worx said, "Educational institutions around the region are struggling with keeping students safe, engaged and connected. The pandemic isn't the only cause of disruption, which results in tremendous financial and human cost, endangering the future. This proven technology combined with support will herald a more prosperous economy, generating opportunities. With our solutions, students and educators can collaborate with confidence."
LP+ technology, which runs on the Microsoft Azure cloud leveraging Office 365, has four major technologies; school assessment for blended learning, management of student identity and access, learning, content and collaboration platforms, and device management solutions, all creating entirely new ways for more immersive and inclusive learning experiences.
Mark East, General Manager, Microsoft World Corporate HQ (Education), said, "The partnership with Learning Possibilities and Conceptarian Worx, brings together education specific expertise, proven technology, local support and infrastructure. This union will drive educational impact on Microsoft 365 by further replicating the results of best practice we are now seeing."
Tom Hill, Country Director, British Embassy Zimbabwe, Department of International Trade, UK Government, added; "Learning Possibilities is a British company working globally to bring its technology to countries around the world. Their success showcases how the innovation of British businesses in education technology can positively impact millions of learners worldwide. We congratulate them on this partnership with Conceptarian Worx."
About Learning Possibilities
Learning Possibilities is a social enterprise founded in 2007, delivering award-winning secure, affordable and scalable education technology to schools and ministries of education. It has been a Microsoft Gold Partner for over 10 years and is also Microsoft's Global Alliance Partner. Its solutions are proven through large scale deployment and independent research. The company currently operates in 10 countries, impacting over 25m learners worldwide, through a network of local partners. Learn more at www.learningpossibilities.com
About Conceptarian Worx
Conceptarian Worx is the premier all-round education advisory firm with a network of over 50 premier education providers, providing top tier innovation and international standards within economic reach, to students across the Southern African region who aspire to study abroad. In partnership with Learning Possibilities, Conceptarian Worx will offer class leading technology applied in education, with local support.
Press Contact:
Learning Possibilities
Meena Jamfava
meena.jamfava@lpplus.com
www.learningpossibilities.com
Conceptarian Worx
Sue Bolt info@conceptarianworx.org
www.conceptarianworx.org