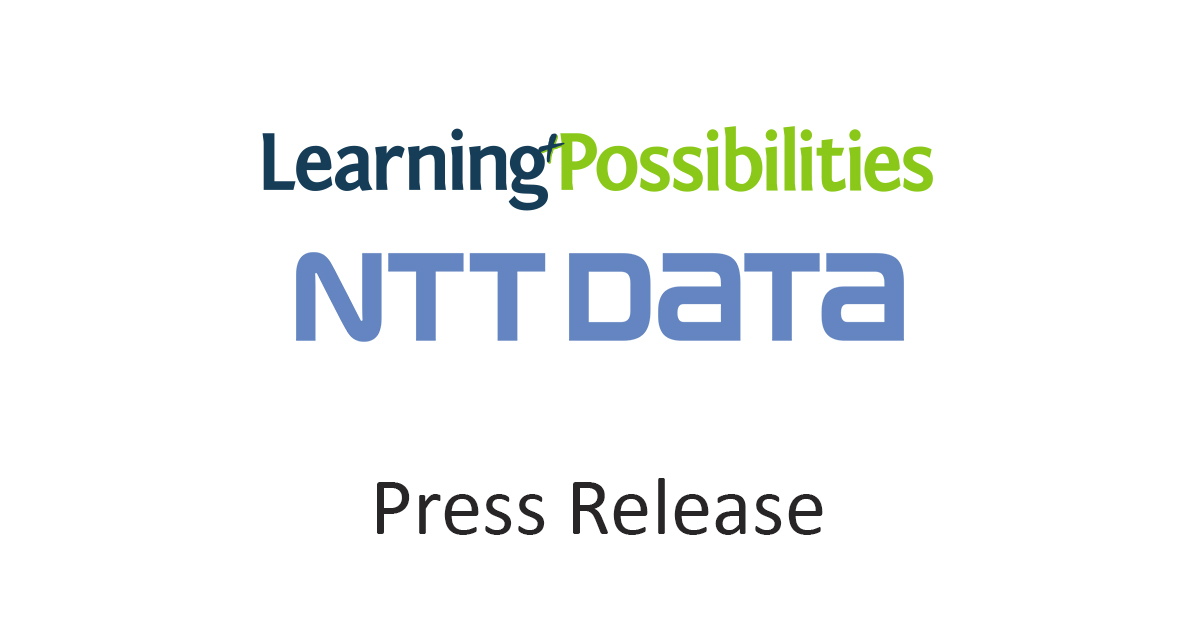 The partnership will offer schools and governments' solutions to help drive blended learning during this time of pandemic, enabling educators to support learners in school and at home.
Singapore, 11 November 2020 – Learning Possibilities (LP), the global education technology company, and NTT DATA Singapore Pte. Ltd. (NTT DATA), Trusted Global Innovator, today signed a partnership to jointly deliver technology and services to the education sector in Singapore
Dr Mehool Sanghrajka, CEO, Learning Possibilities, said, "We are delighted with this partnership. Our technology is cloud based, secure and highly scalable, and working with NTT DATA we can deliver to the customer both a personal experience as well as all the associated products and services. We look forward to serving schools in the country together."
Learning Possibilities created and published 'LP+ ADOPT' the UK National Framework for Adoption of Technology Platforms in Schools, as well as delivering the highly successful Hwb+ national platform for Wales.  It opened its regional office in Singapore in 2019 to expand to the Asia Pacific region.
Ridwan Othman, Head of Education at NTT Data said, "Educational institutions around the region are innovating new ways to keep students safe, engaged and connected – while COVID-19 continues to disrupt the educational landscape. With our solutions that combine the best of breed technology and pedagogy solutions, students can confidently collaborate with educators simultaneously, irrespective of them being on campus or at home."
LP+ technology, which runs on the Microsoft Azure cloud leveraging Office 365, has four major technologies/solution/platform paving new ways for more immersive and inclusive learning experiences.
school assessment for blended learning,
management of student identity and access,
learning, content and collaboration platforms, and
device management solutions
Dr. Rani Burchmore, Asia Pacific Education Industry Lead, Microsoft Asia Pacific, said, "This agreement between Microsoft partners, NTT Data & Learning Possibilities, brings education specific expertise, proven technology, local support and infrastructure. This union will drive educational impact on Microsoft 365 by further replicating the results of best practice we are now seeing. They make a powerful team."
About Learning Possibilities
Learning Possibilities is a social enterprise founded in 2007, delivering award-winning secure, affordable and scalable education technology to schools and ministries of education. It has been a Microsoft Gold Partner for over 10 years and is also Microsoft's Global Alliance Partner. Its solutions are proven through large scale deployment and independent research. The company currently operates in 10 countries, impacting over 25m learners worldwide, through a network of local partners.
Learn more at www.learningpossibilities.com

Meena Jamfava
meena.jamfava@lpplus.com
About NTT Data
NTT DATA partners with clients to navigate and simplify the modern complexities of business and technology, delivering the insights, solutions and outcomes that matter most. We deliver tangible business results by combining deep industry expertise with applied innovations in digital, cloud and automation across a comprehensive portfolio of consulting, applications, and infrastructure and business process services.
To find out more please visit us at https://www.nttdata.com/sg/en
Media Contact:                                                  jean.chua@nttdata.com
Education Business Contact:                         ridwan.othman@nttdata.com