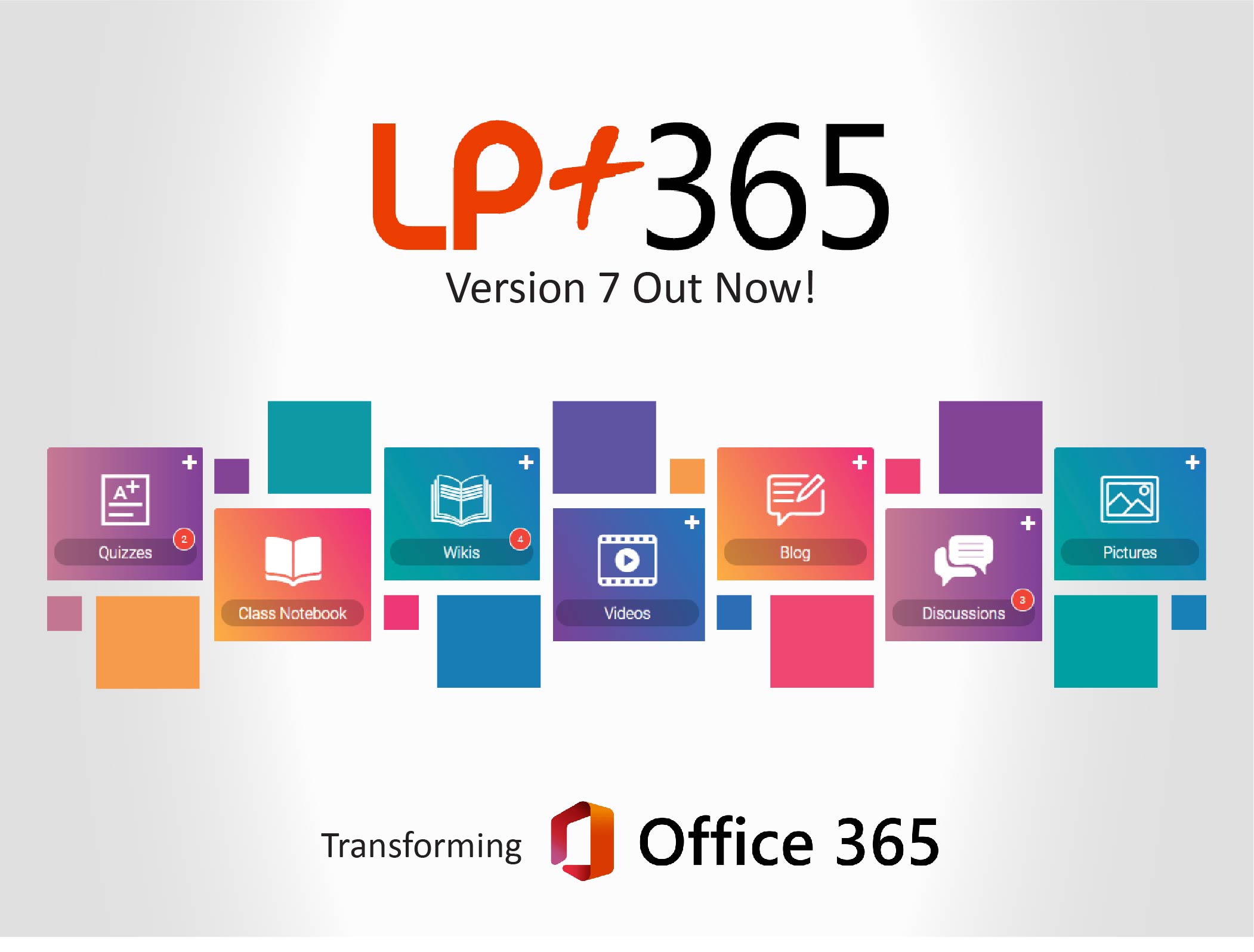 Learning Possibilities is delighted to announce v7.0 of it's LP+365 platform. The platform was initially launched in 2005 and is now the leading cloud-based solution for transforming Office 365 into a learning and collaboration app for schools and colleges.
'We are exciting that v7 will be launched in August', said Mandeep Dhillon, CTO at Learning Possibilities who led the development team, 'with significant new features'.
The new platform offers an exciting and modern new look and feel, with one-click access to key features on each dashboard. 'We have significantly improved performance', added Dhillon, 'so that those with poor connectivity or devices have a better user experience'. The seamless integration with LP+ ADOPT, with single signon, means that courses, scorm content and exams can now be added to the platform.
The dashboard tiles also offer a download feature, enabling access to content when offline, and our e-library – with over 10,000 refence books – is built in.
For a first look, view our video:
For further details email info@lpplus.com