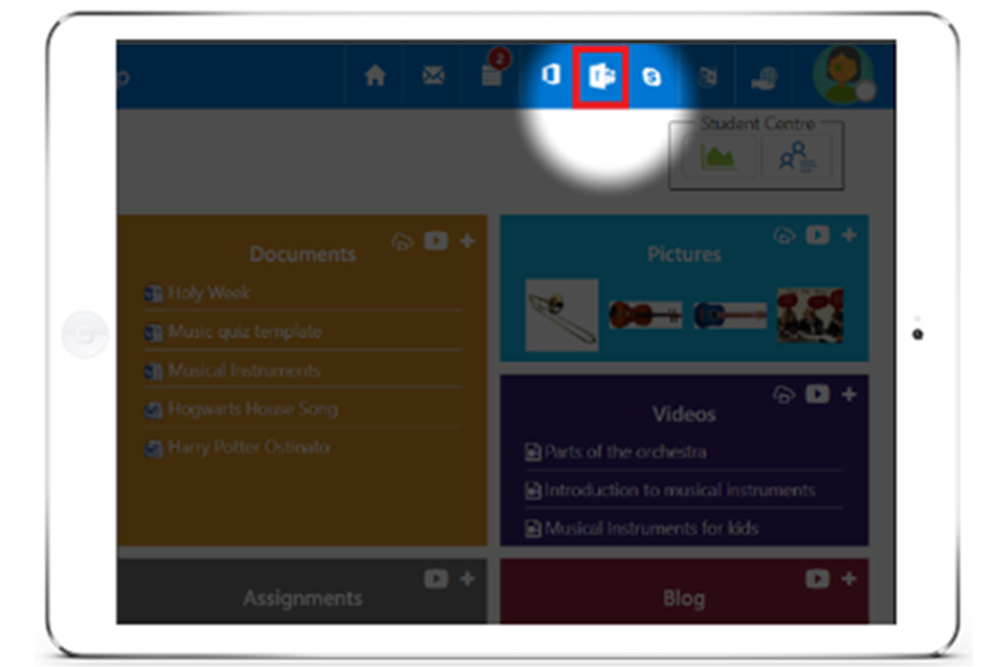 LP+365 is integrated with Microsoft Teams, allowing teachers to access Teams from anywhere within LP+365 application through the menu bar. (See image)
Teams includes a Staffroom where Teachers can collaborate and communicate with other Teachers within the school. 'Conversations' allows Teachers to communicate via instant messaging and video meetings. 'Files' allows files and folders to be shared and the 'Staff Notebook' includes a collaboration space, content library and a private section for each member of staff.
Teams also allows Teachers to schedule video calls with their students when they need to Teach remotely. Video calls allow full access to LP+365 and include the options of sharing desktops, turning webcams on and off  and the recording of the class to share later with any absentees.