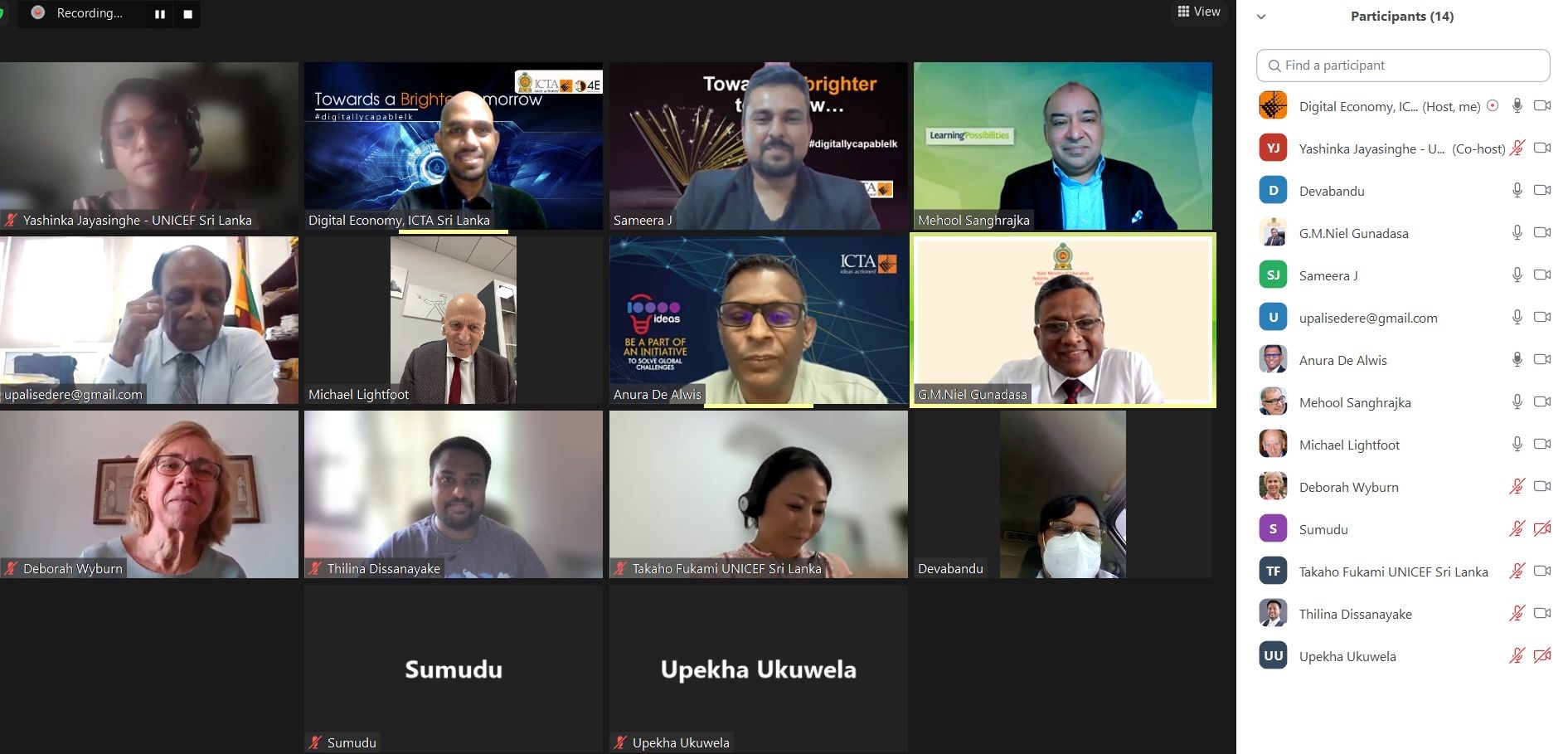 We are delighted to have been selected to deliver this important project for the Sri Lanka Government (Information and Communication Technology Agency of Sri Lanka (ICTA), SMOER and Ministry of Education) in partnership with UNICEF. Throughout this pandemic we have seen that innovative and agile teachers have been able to support learners, whatever the technology. We are delighted to be working with the Government to help develop teacher capacity and digital skills in Sri Lanka, to support learners using a range of technology solutions.
Aminda James from the Information and Technology Agency for Sri Lanka commented:
To transform Education we need to transform Educators !!
The Digital Education team is excited to kick off the digital transformation of teachers in collaboration with UNICEF and the State Ministry of Education Reforms (SMOER) and the implementation partner LP+ from Learning Possibilities Limited
The initiative will ensure the creation of a comprehensive, detailed and well-sequenced online training module (ability to use offline as well) in both Sinhala and Tamil for teachers of government schools on distance/blended teaching with a mix of high tech and low-tech modalities relevant to Sri Lanka, inclusive of student assessment and pedagogy in digital learning. This will lead to a program where there will a master training program for 700 master trainers based on the above modules developed for teachers. The initiative will also focus on an online/offline parental awareness creation in both Sinhala and Tamil on the role of parents in supporting home-based/blended learning inclusive of online safety
This initiative is also in line with the Digital Education Policy that is being Jointly Developed by Information and Communication Technology Agency of Sri Lanka (ICTA) and SMOER and Ministry of Education.
https://www.linkedin.com/posts/activity-6892292892723957760-vFyN?utm_source=linkedin_share&utm_medium=member_desktop_web