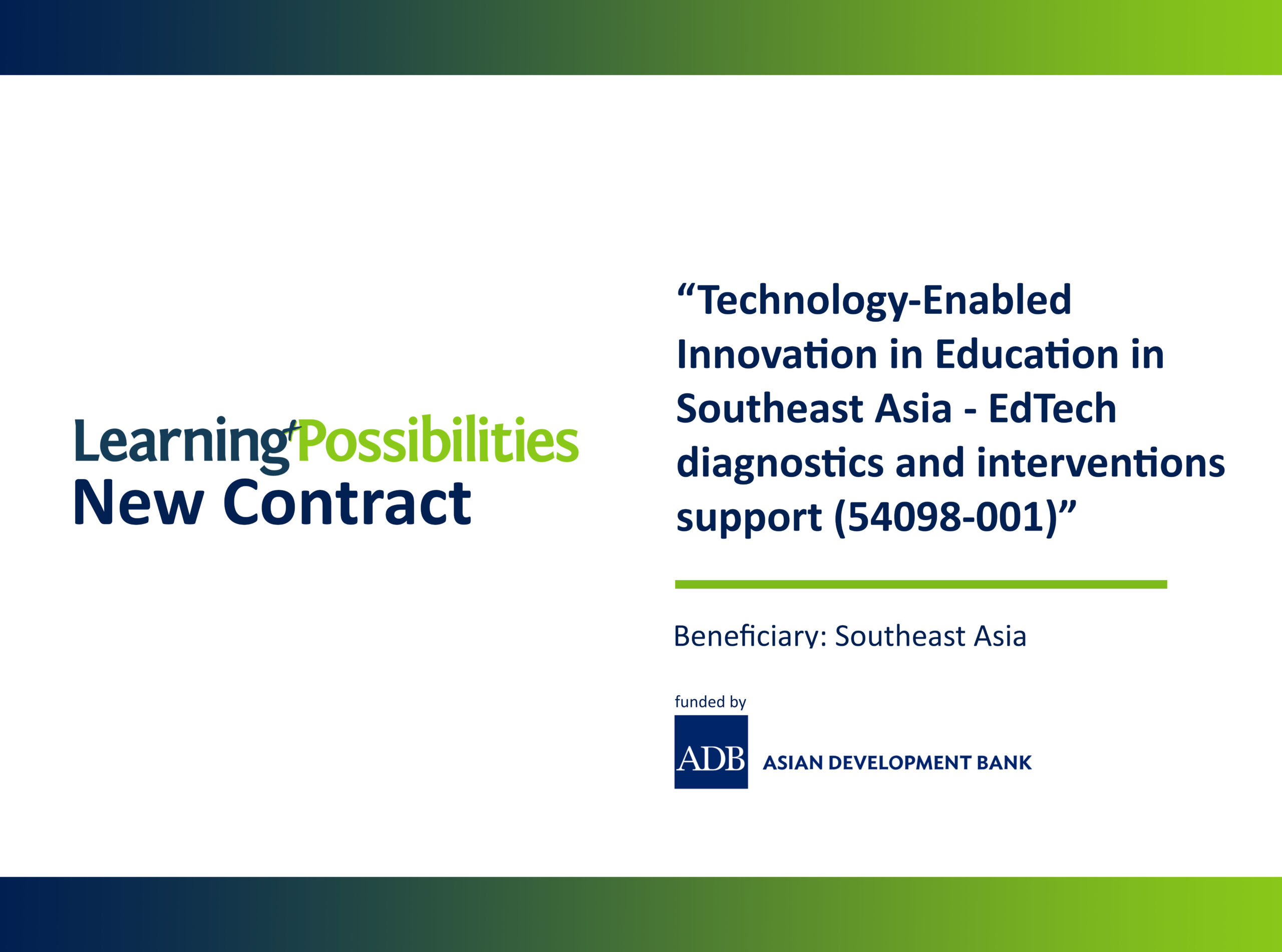 Learning Possibilities is delighted to be able to support the Ministries of Education in Cambodia, Indonesia, Philippines and Viet Nam with our technology and expertise to strengthen the education sector in each of these target countries.
Mehool Sanghrajka (CEO) commented, "Education has faced a very difficult year and we are excited to be supporting these four major economies in understanding what technology works in these countries, and what potential solutions can be deployed to drive education impact. My sincere thanks to the LP team that worked on this submission, and our partners at @ibf."
The project will run from July 2021 until September 2023.