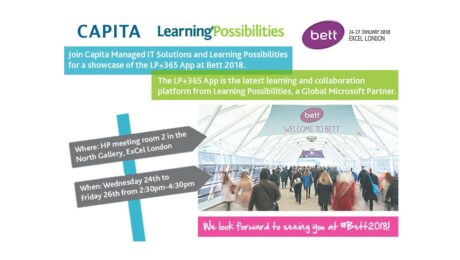 Join Learning Possibilities and Capita at Bett UK 2018.
We are thrilled to showcasing the latest version of our LP+365 App and the new updates we have to offer such as student analytics!
We will be in HP meeting room 2 in the North Gallery of the ExCel Centre.
We hope to see you there!