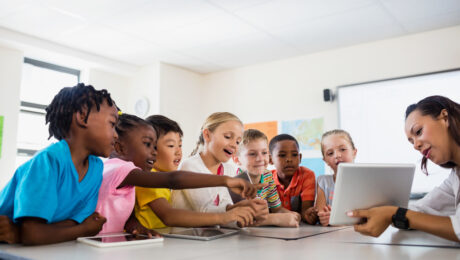 Well, learning is going global at quite a pace. It makes good sense for companies who are themselves growing rapidly in this global education space to look for ways to collaborate and at Learning Possibilities we are delighted to announce our own partnership and collaboration with Capita Managed IT Solutions, together providing a powerful digital solution to the management of teaching and education resources. Making learning better, together.
We both enjoy large installations of our digital tools and resources. In a world where new technology-in-learning companies seem to appear, crash and burn in very short order it is pleasing that both Learning Possibilities and Capita Managed IT Solutions have been around for very many years. We both have an experienced track record of providing and evolving, what schools, teachers and learners need.
As most of you will already know, LP+365 is an app that transforms Microsoft Office 365 into a simple to use school's learning and collaboration platform. Students and teachers can instantly work together through a simple dashboard offering a personal space where they can manage emails, OneDrive, OneNote, together with Skype, assignments and calendars, all from one simple and easy to use platform.
LP+365 can be accessed on any smart device, from the classroom, at home or even (and this matters in many emerging new education systems globally), off-line too.
Download our new brochure to discover how LP+365 is transforming how UK and Irish schools use Office 365.
Thursday, 02 November 2017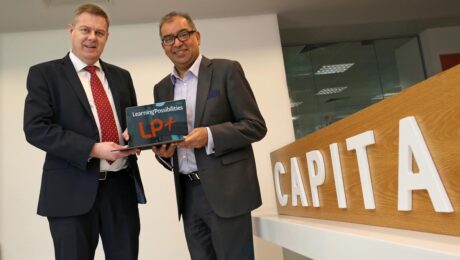 Capita Managed IT Solutions is thrilled to announce an exciting new partnership with Learning Possibilities Limited, the UK's leading cloud based learning platform provider, offering the award-winning LP+365 App to schools throughout Great Britain, the Republic of Ireland and Northern Ireland.
The LP+365 App has transformed the way schools use Microsoft Office 365, providing a digital solution to the management of teaching and education resources.
Imagine a scenario whereby students and teachers can instantly communicate and collaborate with one another, can access homework assignments, online textbooks and projects remotely from school, home or indeed any location with internet access.
The app effectively presents both teacher and student with a 'virtual school' that can be accessed using any computer, tablet device or smartphone. Running on the Microsoft Azure cloud, the LP+365 App has transformed Microsoft Office 365 into a school Learning and Collaboration System that's accessible anytime, anywhere.
A leading IT Services organisation delivering cloud, end-to-end IT Solutions, and IT Managed Services, Capita Managed IT Solutions has garnered a reputation as a specialist in the EdTech arena, having accumulated over 30 years' experience within Primary, Post-Primary, Further and Higher Education sectors.
Learning Possibilities collaboration with Microsoft began in 2003 with the development of the first cloud based Microsoft SharePoint learning platform. Since then it has signed a Global Alliance with Microsoft and this year was named 'Finalist – Microsoft Education Partner of the Year'. The LP+365 App captures the essence of the LP+ platform, which is contracted to over one million users across the UK and brings a teaching and learning focused approach to Microsoft Office 365.
(more…)