Thursday, 03 November 2016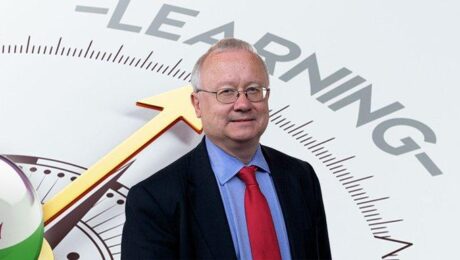 Elstree, 3rd November 2016 — Learning Possibilities Limited (LPL), the global learning company behind Hwb+, the All Wales National Learning Platform, is delighted to announce that Leighton Andrews, the former Welsh Government Assembly Member and Education Minister has joined its team as a Board Advisor.
Leighton Andrews, was Education Minister when Hwb+ was launched in Wales in 2012. Today Hwb+ is a core component for delivering the new Welsh curriculum and the Digital Competence Framework.
He will be assisting the Company with its global expansion plans and with its aim to drive the LP+ platform into the rest of the UK. In Wales he will work with the local LP+ team to expand and integrate the use of Hwb+ in schools.
Leighton, will be instrumental with Prof. Stephen Heppell, in advising the Board on their education strategy, vision and direction.
Stephen Heppell, Chairman of Learning Possibilities, commented:
"We are a social enterprise and at our heart is a passion to allow children to be the best they possibly can. In everything Leighton has done, he has evidenced that same passion. I'm delighted to welcome him aboard."
About Learning Possibilities
Learning Possibilities are an award winning, Global Alliance and Gold Certified Microsoft Partner implementing e-learning solutions, with expertise in cloud computing for education and government customers. The Learning Possibilities' LP+ platform built on Microsoft technologies is currently for 1 million users across the UK. In 2015 the company's contract to supply the Hwb+ National learning platform (based on the award-winning LP+4 learning platform) to the Welsh Government was extended to 2018. An independent research done by Lancaster University in 2009 shows that the LP+ learning platform drives educational outcomes. Learning Possibilities has also published the LP+ Adopt e-maturity framework for schools, selected by Becta (UK Department of Education) as the National Learning Platform Adoption Model for England. For more information visit: Learning Possibilities Website

About LP+365
LP+365 is the most advanced LMS built on Office 365. The solution fully utilizes the power of Office 365 and will give schools an education focused and effective learning platform delivering the LP+ ADOPT pedagogy, and features and functionality of the LP+4 platform.
For more information contact Bansri Mehta | +44 (0) 20 8236 1018 | bansri.mehta@lpplus.com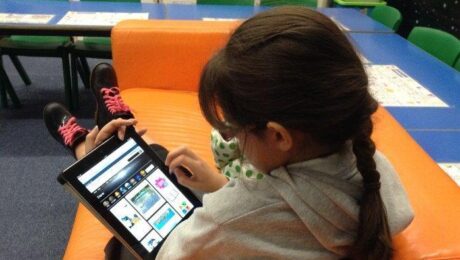 I was delighted to read that Estyn, the Welsh school inspection service, has applauded Barry Island Primary School (BIPS) on offering excellent learning experiences to their pupils, in particular for using highly innovative and effective practices in developing Hwb+ learning.
Hwb+ is our LP+ platform in Wales and this is, to the best of my knowledge, the first time Estyn has mentioned a private company.
What are Barry Island doing that is different? They are following a simple formula that delivers; firstly engage the SLT in aligning Hwb+ to their school improvement plan. This gives the platform a purpose. Next, have a plan to roll out the platform across the school; in this case the school trained one class, and then added a new class every half term. Finally, ensure that there is adequate CPD. In BIPS case, this was through previous class staff becoming mentors for the new classes.
Becky Cadman, Acting Head Teacher at BIPS commented, "The key in including all stakeholders is not only the 'what' but also the 'why'. Sharing the concept behind the facilities and ensuring everyone has an eye on the desired final outcomes as a collective!"