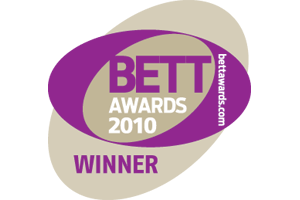 Learning Possibilities announced as winners of the 'ICT Education Partnership' category of the BETT 2010 Awards for our work with Wolverhampton City Council.
The winners of the BETT Awards 2010, the most prestigious and sought-after accolade for educational technology suppliers, were announced on the opening day of BETT, the world's largest educational technology event.
The award-wiining partnership between Learning Possibilities and Wolverhampton has resulted in a wide range of successful outcomes – including the development of the ADOPT Framework.
The BETT Award judges said:
"Learning Possibilities demonstrated evidence of an effective partnership based on shared values and an ethos of transforming education. The partnership has enabled the local authority to provide bespoke support and entry points to the learning platform rather than a one-size-fits-all approach."