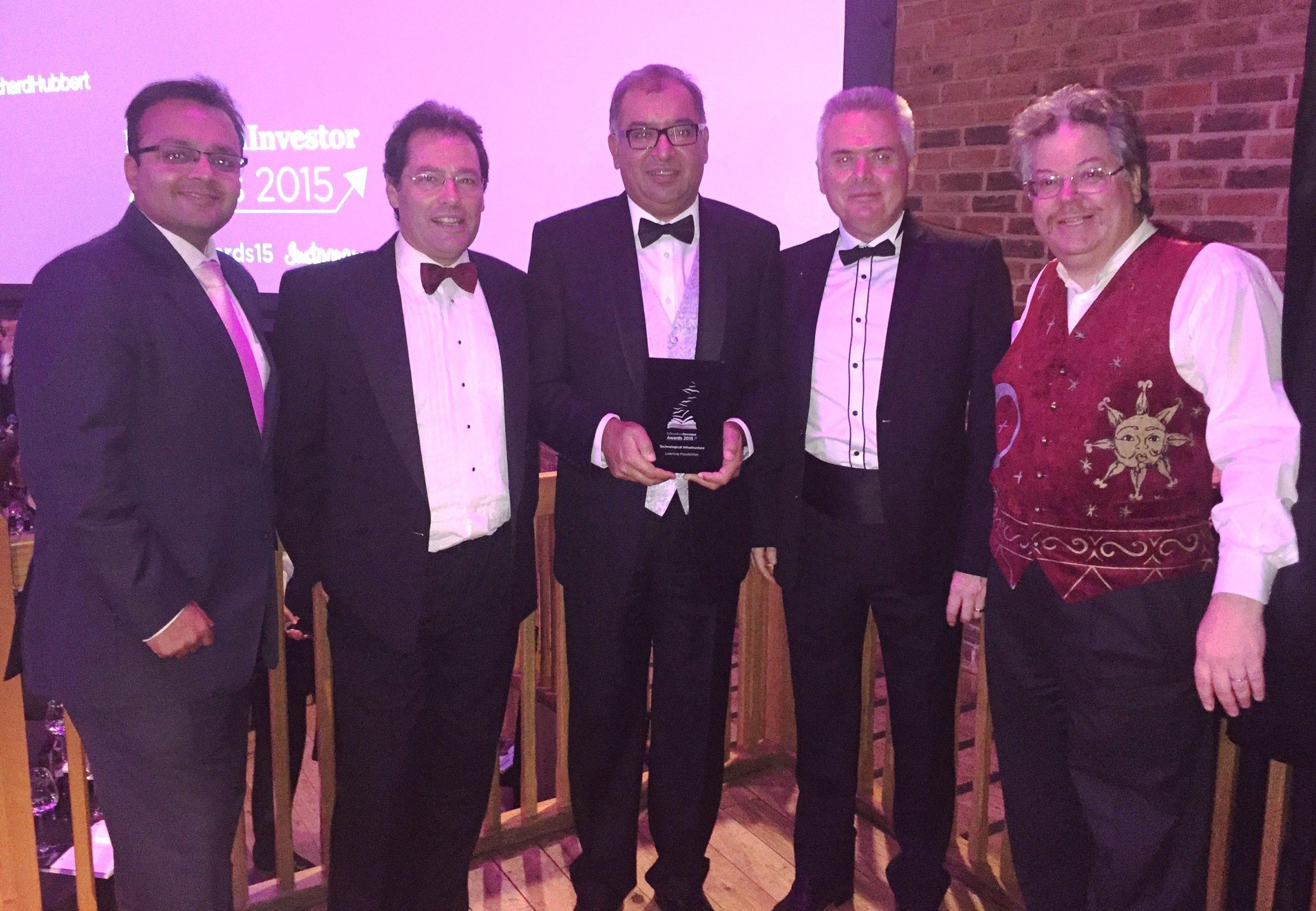 Learning Possibilities, the UK's leading cloud based learning platform provider, are delighted to announce that they have won the Education Investor Award for Technological Infrastructure for the second year running.
The prestigious Education Investor Awards have been running for several years to date, and set out each year to recognise innovation and achievement in the education technology sector.
A panel of high profile, independent judges from across the education sector selected Learning Possibilities from the eight organisations shortlisted under the Suppliers category, to be presented with the Education Investor Award for Technological Infrastructure.
Stephen Heppell, Executive Chairman at Learning Possibilities Ltd., who was recently awarded a NAACE Award for Lifetime Achievement in educational technology said:
"We've been awarded the Technological Infrastructure Education Investor Award 2015, and I'm pretty chuffed about that. To be recognised with such a prominent award is really exciting! We invest in education by supporting better learning and it's great to have that acknowledged."
Learning Possibilities are the suppliers of LP+4, a learning management system built on Microsoft Technology, hosted at a Tier4 data centre in the UK providing a secure engaging digital learning environment to over 1.6 million users globally.
The Award recognises the Company's project in Wales called Hwb, where over 500,000 teachers and learners use the company's platform. Winning the award closely follows the announcement of the three year renewal of Hwb+, the all Wales learning platform built on LP+4.