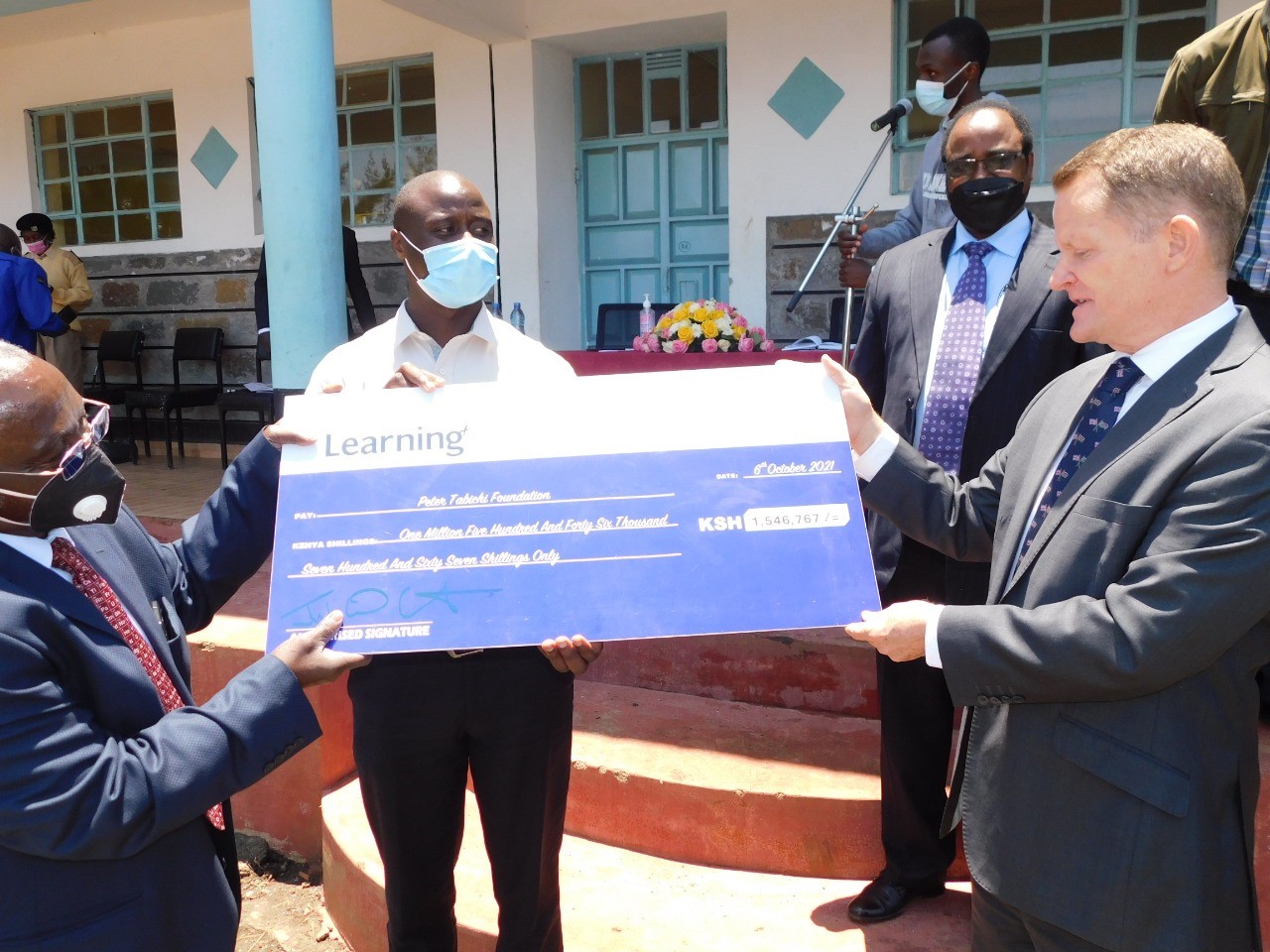 We are delighted that yesterday, HE Julius Court, the UK Deputy High Commissioner to Kenya visited Brother Peter at Keriko Secondary School in Nakuru, Kenya to hand over a cheque from our fundraising events this year. It was a joyful day, with teachers, students, parents, educators, government leaders and other invited guests present.
"I take this time to thank you for your generous support. We promise to ensure that the funds benefit the children. The classroom project will be kicking off as soon as possible and I will keep you updated. Thank you and be blessed."
-Brother Peter Tabichi
Once again, we would like to thank everyone who has kindly donated to a truly great cause. In total we raised £10,409 . We look forward to seeing the progress of the classroom build and will keep you updated! The funds will be used towards the development of a classroom block at Keriko Mixed Day Secondary School.
"As a social enterprise with a mission to enhance education outcomes, we are delighted that the provision of new classrooms in Keriko will over its lifetime aid thousands of students from deprived backgrounds learn and gain useful employment. We look forward to working with Brother Peter in continuation of the development of the school." Commented Learning Possibilities CEO, Dr Mehool Sanghrajka